Things to Consider When Buying a Paddleboard
So you want to buy a Stand Up Paddleboard (SUP)? Great, it will change your life! Paddleboarding lets you enjoy the water from a whole new perspective. As well as being fun and relaxing, you're also building strength, core stability and general fitness as you paddle. But what should you look for when buying a SUP? Our Founder, Simon Laing, has listed five things to consider before purchasing.
1. Where will you use your paddleboard?
The choppier the water, the less stable the SUP will be. You can add more stability by increasing the width. Wider boards are the most stable in choppy water, so if you're an ocean paddler, I would always start with a 32" width or more. You can go smaller if you're a fair-weather paddler or prefer inland, calm water. When I paddle in the North Sea, I prefer the Red Paddle Co. Voyager 12'6 or Jobe Duna 11'6 for longer days, or the Ride 10'8 for when I'm in and around Cullercoats.

2. What size paddleboard do you need?
Another reason I often paddle an 11' or 12' board is that I am sometimes carrying my sleeping bag and tent, a picnic or my 6-year old son on the front! Some people like to take their dog paddling too. When looking at 'Suggester Rider Weight' specs, remember to consider the extras you may carry. You'll be amazed what adventures can be had on a SUP, from short hops along the east coast to multi-day epics in the Lake District or Scottish Highlands, so luggage space is a must.
3. What paddleboard accessories do you need?
Many retailers will bundle accessories with boards, but always ensure these reflect the board's quality. A range-topping board supplied with a cheap aluminium paddle is not ideal. We love Red Paddle Co. boards as they don't just give you a great board, but the best bag, pump and top-quality paddles too. Always ask about bundle deals. We're happy to offer 5% off accessories purchased at the same time as a board, sometimes more if we have a sale.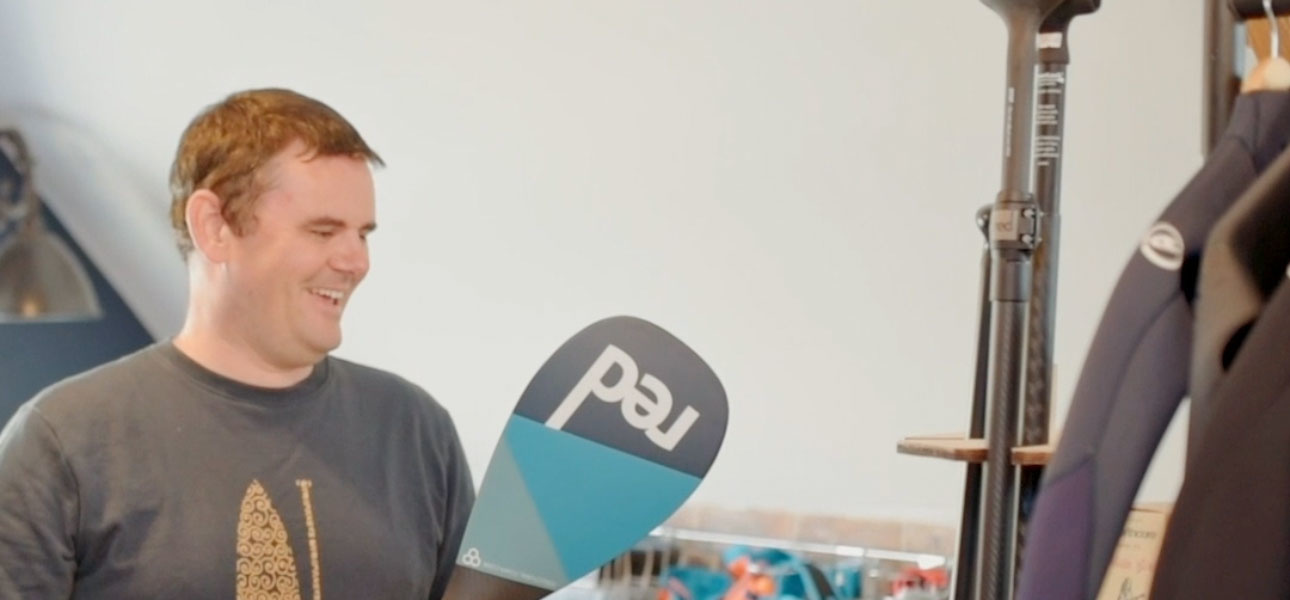 4. What level of after-sales support would you like?
You can pick up some great SUP bargains at supermarkets, but they don't come with a lot of advice or aftercare. It's hard to know if the board is right for you when it's packaged in the box. When you buy from a small independent retailer like CBK Adventures, you can ask for advice from real paddlers, try before you buy, and get quick and local warranty support if anything goes wrong. Our brands typically offer 3-to-5-year extended warranties too. We go the extra mile and even include a lesson with every board we sell, as we want you to get maximum enjoyment out of your purchase.
5. How do you plan to stay safe on the water when paddleboarding?
The RNLI and HM Coastguard are always keen to press the message - wear a buoyancy aid and take your phone. It is sound advice. Having a means of communicating with the shore is crucial so do budget for a high-quality waterproof phone case, to protect that vital lifeline in case you need it. As for the buoyancy aid, choose something that is CE/UKCA approved and is the right size for your weight range. An adult man will need at least 50N of uplift to support them in the water. For younger paddlers, ensure they have leg straps fitted too on the buoyancy aid, as it can slip up and over their head. Every buoyancy aid we sell complies with international maritime safety guidelines and national quality standards.
If you're still looking for guidance on which SUP will be best for you, speak to a member of our team in-store or contact us via email. Happiness awaits on the water!