Spring Essentials For Wild Swimmers
As the spring rolls around, the longer days provide ample opportunity to get together with your friends and go wild swimming at the coast or inland. Having the right kit will help you stay safe in the water and take your adventures to the next level. Whether you're a newcomer to swimming in open water or someone who has been enjoying the benefits for years, we've rounded up some of our favourite gear to pack when taking the plunge.
Swim Secure Tow Float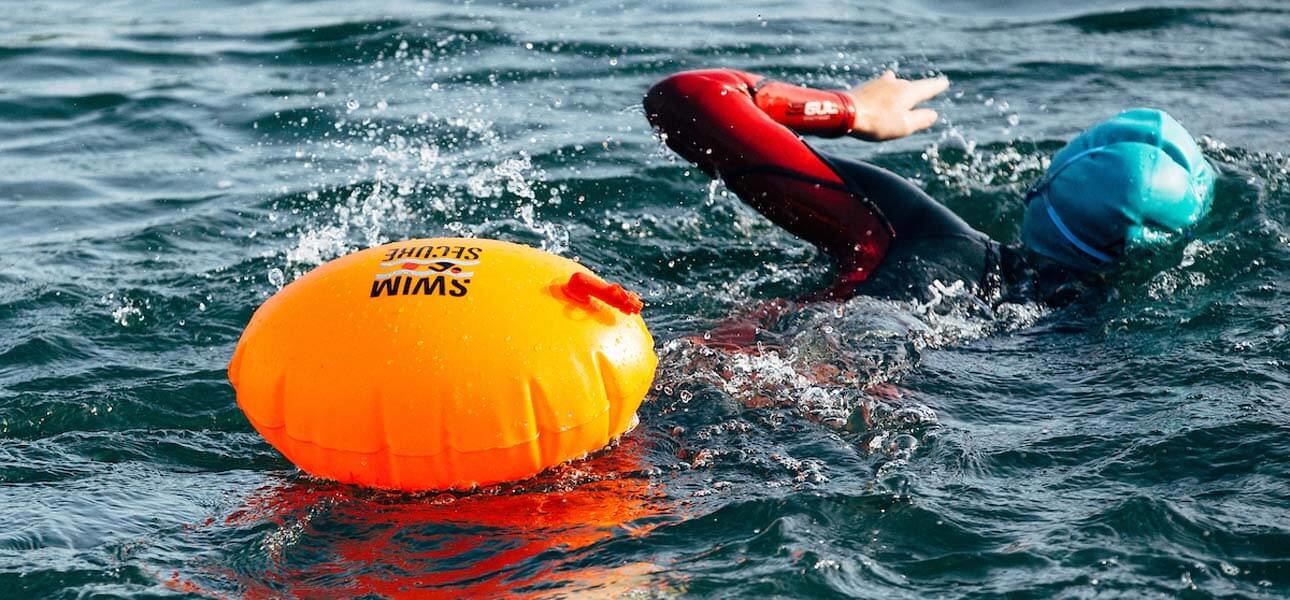 Staying safe in the water should always be your top priority. The Swim Secure Tow Float is the perfect way to ensure you remain visible whilst wild swimming. It's attached via an adjustable waist belt and short leash and floats out of range from your arms and kick zone. The ultra-light design means there's virtually zero drag. For added safety, the tow float has two inflation chambers in the unlikely event that one of the chambers fails in use. 
Red Original Pro Change Jacket EVO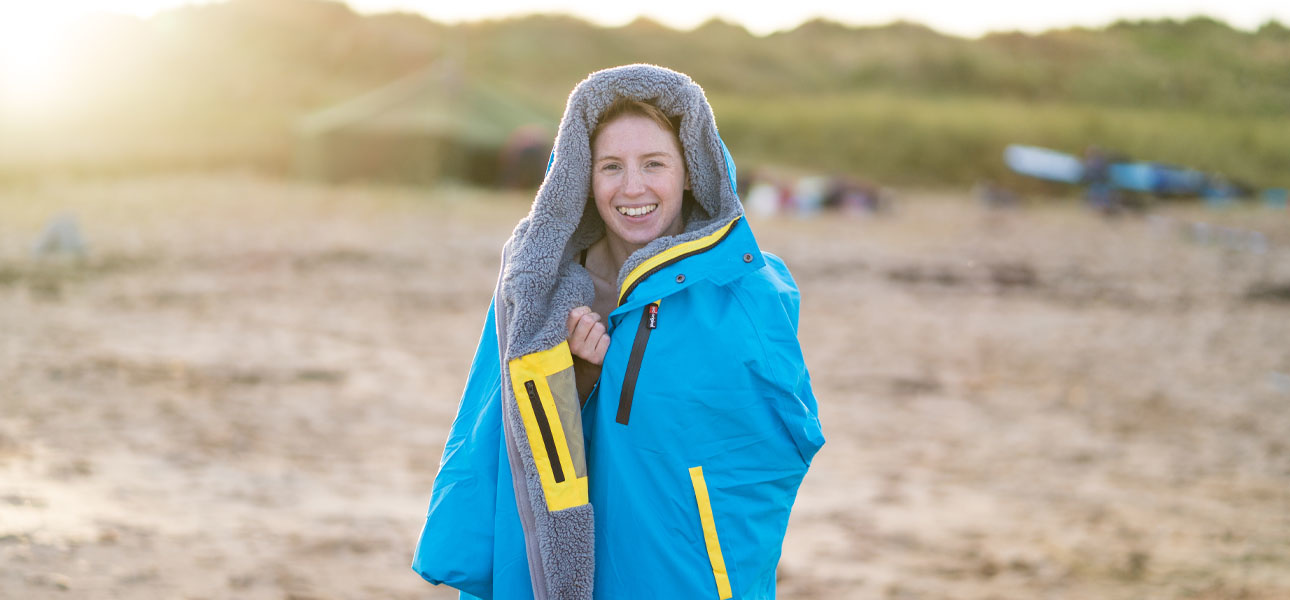 The air temperature might be rising, but the water temperature can still be below 15 degrees in spring. Getting warm immediately after swimming in open water is essential. The Red Original PRO Change Jacket EVO is precisely designed with that in mind. Its super-soft fleece lining wicks moisture off the skin, and the longer robe length means you can comfortably and discreetly change out of your wet gear in a matter of seconds. The outer shell of the robe is also waterproof and breathable, which means it's the perfect all-year-round piece of kit. Keeping your valuables safe and dry by the water can also be a challenge, so Red Original hasn't skimped on storage pockets both inside and out.
Red Original Insulated Travel Cup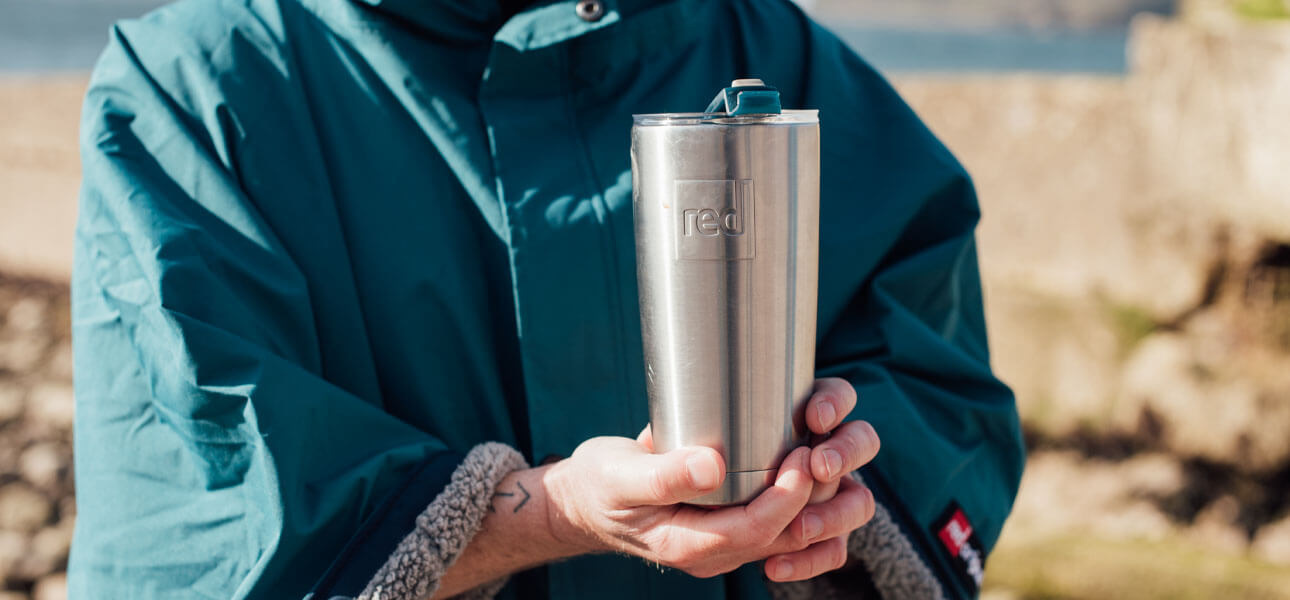 Having a hot drink to hand is another way to quickly warm up from the inside out. The Red Original Insulated Travel Cup keeps drinks hot for up to 4 hours. So, you can enjoy your favourite beverage wherever you decide to take a dip. Sea swimmers can be confident that the cup will last, as it's made from marine grade stainless steel and won't corrode in harsher saltwater environments. It also features an anti-spill lid with a mouthpiece and a straw hole.  
Northcore Waterproof Changing Mat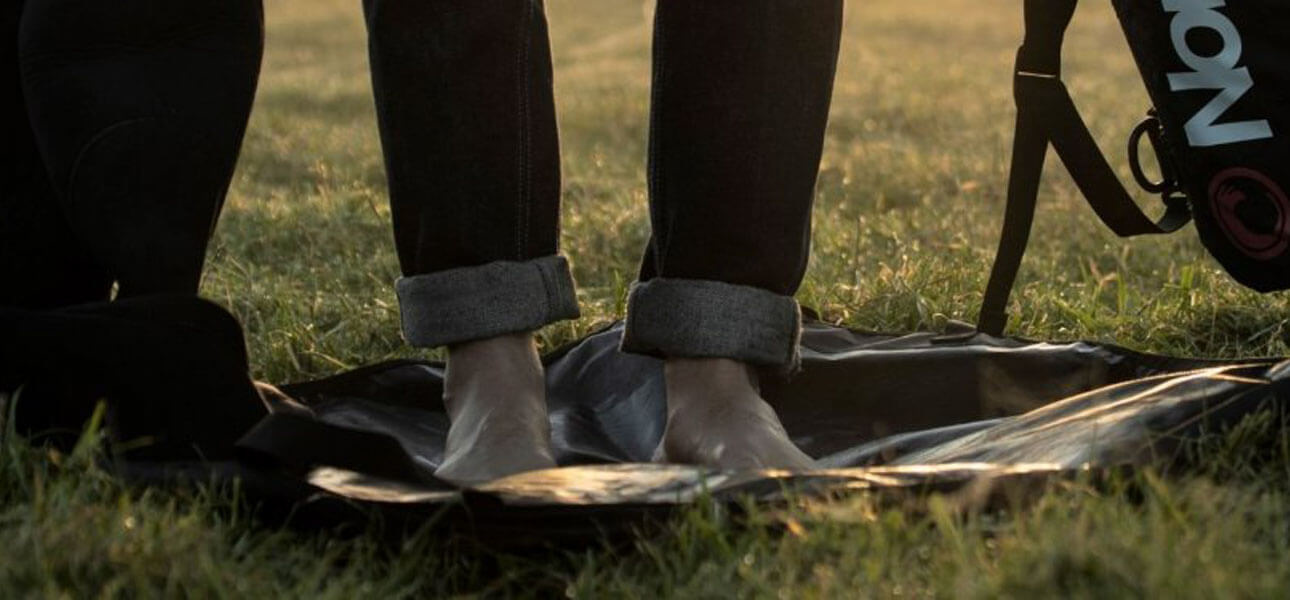 After swimming in the wild, changing out of your wetsuit and costume is a top priority. But, carrying bags and bags of dripping wet kit back to the car isn't fun. The Northcore Waterproof Changing Mat serves a dual purpose. Not only can you stand on the mat whilst getting changed, but it also doubles up as a bag for your wet gear. Simply pop everything into the bag and pull the drawstrings. The material is completely waterproof and can be washed down easily. It also won't leak if you forget to unpack your wetsuit as soon as you get home.
Red Original Cooler Bag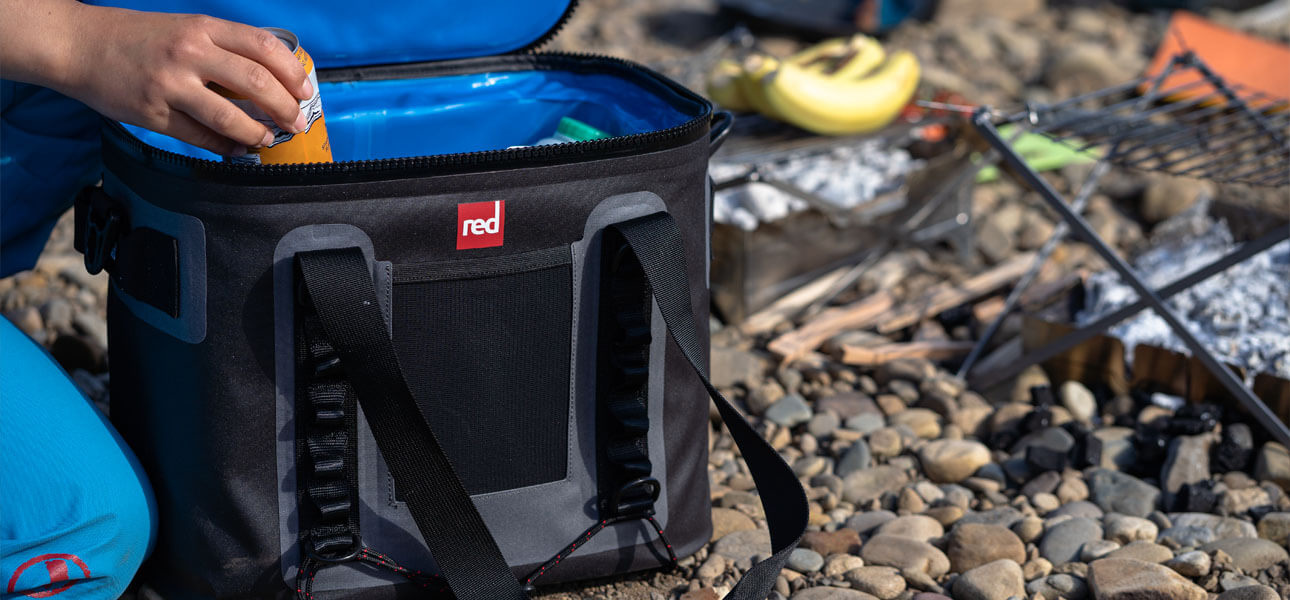 You can quickly build up a big appetite when you're swimming. Pack plenty of post-swim snacks and drinks into Red Original's insulated cooler bag. The thermal lock insulation makes sure everything stays cooler for longer, and it also prevents any water from getting in and any ice from getting out. If you decide the swap swimming for paddleboarding, the Cool Bag can also be easily attached to your SUP. 
Wolf and Grizzly Cook System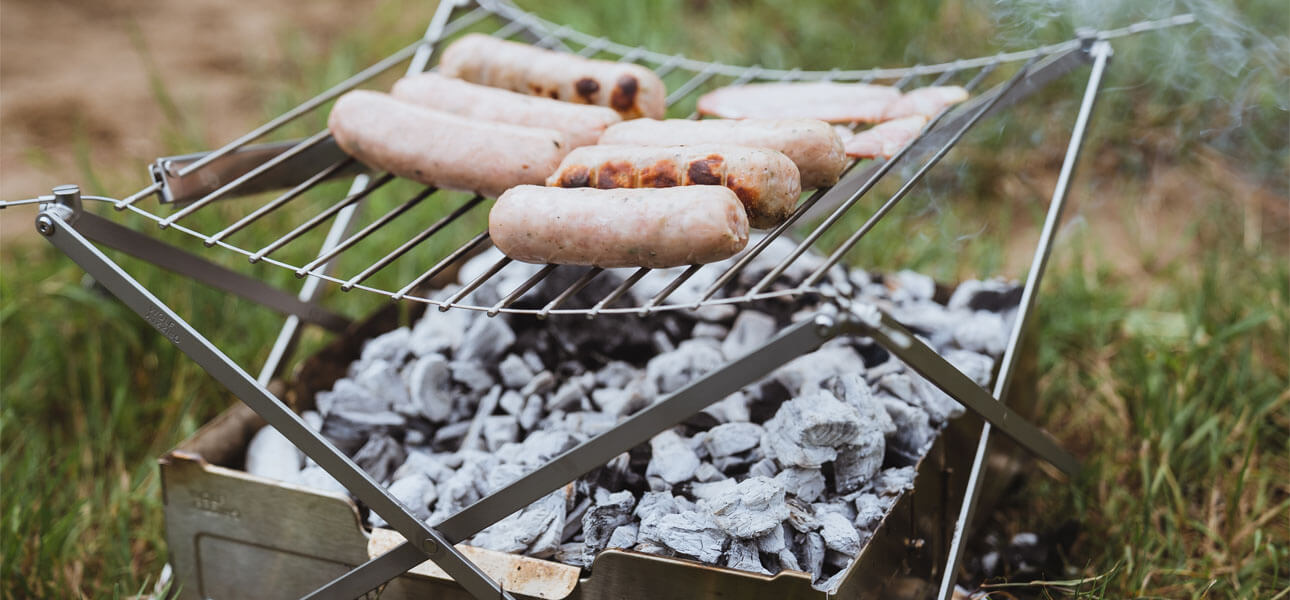 Take your adventures to the next level by preparing a post-dip meal for your fellow swimmers. You'll earn some serious brownie points with the group. Preparing food in nature needs to be carefully considered to ensure you don't harm the environment. Traditional disposable BBQs can char the ground and can't be recycled or composted. Wolf and Grizzly's Cook System has been designed with the environment in mind, reducing the footprint campfires leave behind. It combines compact and robust cookware with a height-adjustable frame and a collapsible, envelope-sized fire pit. Everything is easy to transport and can be set up in seconds, so you can rustle up rustic cuisine wherever you end up.